Police Officers Killed, Stations Burnt, Properties Destroyed As #ENDSARS Protest Turned Bloody
The Lagos State Police Command has started counting their loses after the #EndSARS protests embarked on by the youths turned bloody and caused the death of Police officers and many stations attacked and burnt down in the State.
P.M.EXPRESS reports that the Lagos Police Public Relations Officer, Olumuyiwa Adejobi, disclosed that the #EndSARS crisis in the State led to the killing of yet to be known number of officers.
In his press release, Adejobi stated that some Police formations, which were attacked included:
1. Orile Station, burnt.
2. Layeni Station, burnt
3. Amukoko, burnt 
4. Cele outpost, under Ijesha Division, burnt
5. Mushin Division attacked
6. Ilembe Hausa Division Attacked
7. Disbanded SARS office at Ajegunle, burnt.
SP Adejobi further stated that several Police Station are still under attacks and warned that the Police will no longer watch the hoodlums destroying Police Stations and killing officers and said the Police will repel any further attacks.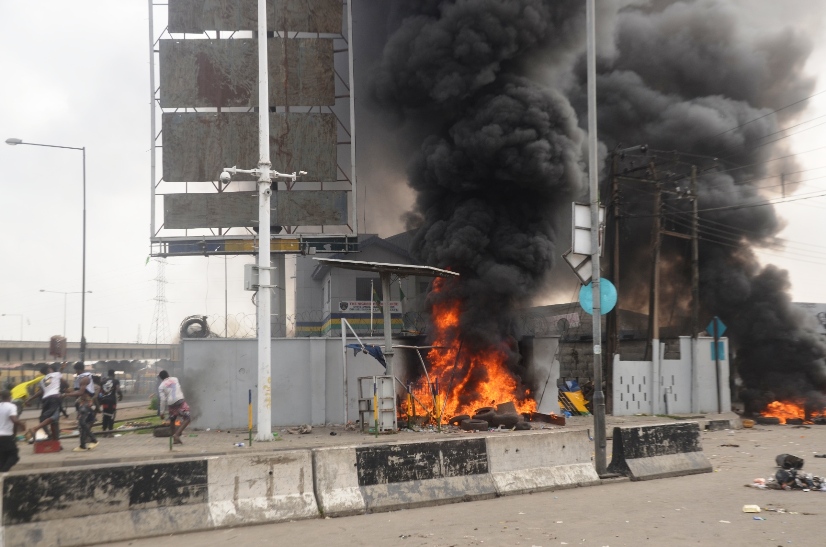 He said apart from the attack on Police officers and stations, Ajeromi Ifelodun Local Government Secretariat was not spared because it was burnt down.
He stated that the number of Policemen killed at various locations within the state was not known as the Command was compiling their names and will be released later.
"We will make sure there is not total breakdown of law and order in Lagos State as adequate security operatives have been deployed to enforce the curfew."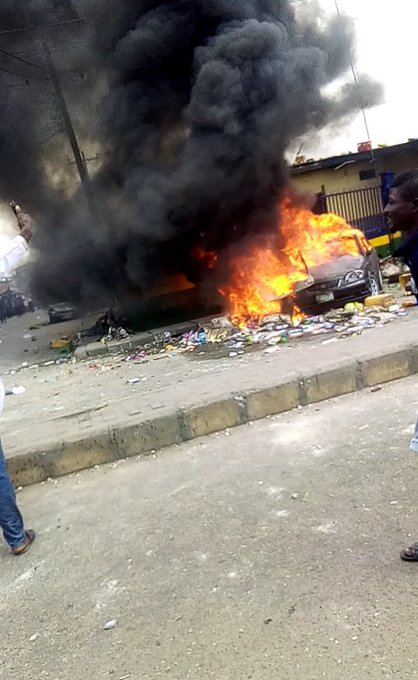 The #EndSARS protest turned bloody early Tuesday morning after the hoodlums among the protesters started destroying public properties and even robbing individuals in the process which may have defeated the aim of embarking on the protest for almost 12 days.
Meanwhile, those who started the protest at the beginning were said have lost control and backed out and it was hijacked by hoodlums who then used it to cause violence across the States.
P.M.EXPRESS